The name of this blog is just so appropriate.  I meet people all the time who say "I don't know how you do it!"  My own mother can encourage me (or commiserate!) when she says "I don't know how you do it!"  But it was under a year ago that I found out I was having twins, and after the initial shock and happiness wore off, I was left with the question "How will I do it?"
I think lots of MoMs to be, particularly if this is their first pregnancy, must ask themselves this question on a daily basis.  From carrying and birthing two babies, to breastfeeding, to soothing in the middle of the night, we just don't know how we'll cope.
And it's not just the newborn phase or even the babies themselves—it's the stroller, the high chairs, the clothes, the stuff—everywhere we turn we are confronted by another overwhelming child-rearing dilemma.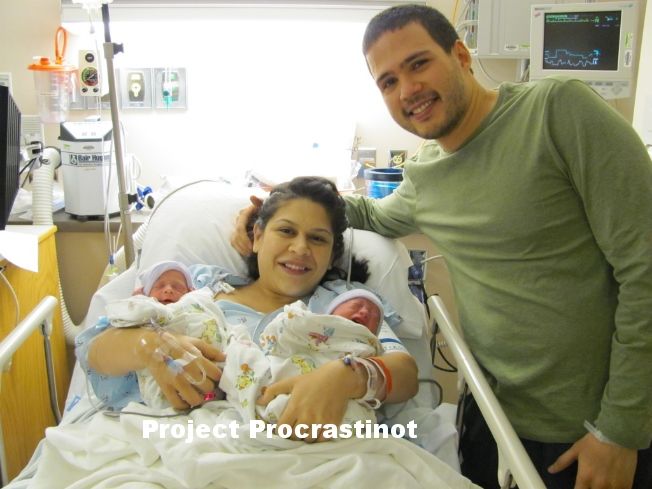 Nearly six months in, my "how will I do it" moments are quite different than they were when my twins were born.  Currently, I am wondering if I will ever sleep again and what introducing solid foods will be like.  For every transition we face, there is a brief moment of panic when I try to figure things out (okay, sometimes it's not so brief).
When I was pregnant and asked every mother of twins that I could find "How do you do it?!" The vague and ubiquitous answer was "you just do" or "whatever it takes."  And now that my twins are almost HALF A YEAR OLD (how did that happen!?), I can say that this is the same wisdom I wlll pass down to other MoMs to be.
But what does that mean?  For our family, it means not overthinking things.  I get more stressed out when I try to analyze every detail or plan every nuance.  The babies have a way of teaching you what works best.  So go with the flow, specifically, their flow.  You will find a way that works for you.  And don't panic if it's not the same way that Suzy Q does it, or if the first way you try doesn't work out.  At this moment I have two cribs next to each other IN MY BEDROOM.  Certainly not something I planned, and not the arrangement I hope to live with forever.  But for right now? It's what we gotta do and it works.
Mercedes and her husband live in Aberdeen, Scotland, where they spend restless nights with their b/g twins born in September 2012.