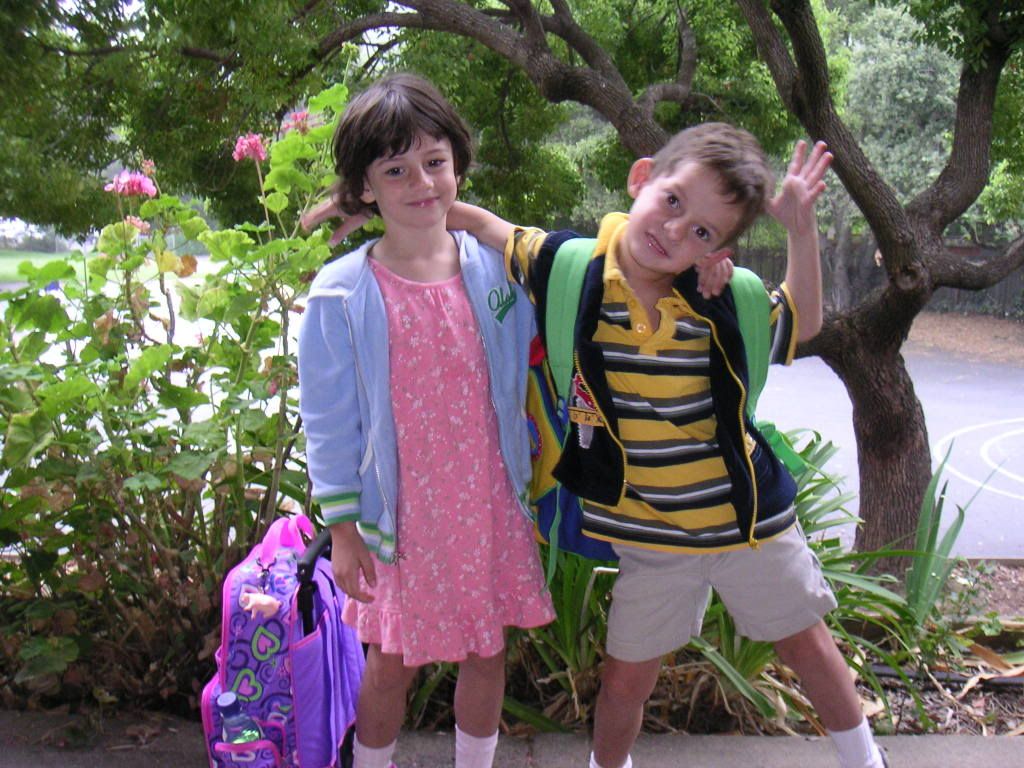 My boy/girl twins have been in the same classroom every year through fourth grade.  I am lucky to live in a school district where parents can voice their preferences for placing twins in classrooms.   There are at least six sets of twins that I know of at our elementary school and I think only one other set is in the same class.  There are many parents who are surprised at our decision.  I'm surprised at how many do not stay together.
There are already resources on the internet to help you make the school decision, and I wont repeat what others have said better.  I refer you especially to an excellent article at About.com.  What I'd like to do in this post instead is give you a personal perspective on how it has worked for our family.
I really didn't hesitate when I first made this decision.  My twins are now, and have always been, very close.  I asked my twins recently what they thought about staying together in school.   Their reply was enthusiastic.  They love to be together.  Among their reasons; they pick up homework when one is sick, they like doing projects together, they like to eat together, they like to work on homework together, and they like making friends with their twin's friends.
I have a reason that is more selfish, and let me be straightforward about this:  keeping twins together in a classroom is a lot easier on the mom.  It doesn't take long to discover that the school years are busy and parent participation is critical to success.  They will bring home books and projects and homework that you must work on with them, and it's really a lot easier to tackle the same thing at the same time.  I always know what's going on in the classroom, because I get all sides of the story.  If the curriculum were thrown at me at two different speeds or in two different ways because of two different teachers, I would have a much harder time keeping on top of things.  I think I would be comparing teachers unfairly.  I also think it would be a strain for me to go on multiple field trips.
Every year in the Spring, we talk together about whether they want to be in the same classroom the following year.  Then I talk to their teacher.  I have heard nothing but praise for how wonderfully my twins manage together in the classroom.  I ask lots of questions and I treat every school year as a fresh decision.
Part of me thinks that my twins are close because I kept them together.  By indicating to them that I valued their relationship, I think I helped to foster that relationship.  My twins tell me about their twin friends in separate classrooms who don't get along at all.  I have no proof that there is cause and effect at work, but it is interesting to note how many twin sets are not getting along during their school years.
This last picture was taken in June, with their fourth grade teacher.  This Fall they are off to middle school, where they will be changing classes and will not necessarily be in the same classroom.  The one thing they're looking forward to the most?  "Band!  Because we'll get to be together!"
You can come visit my twins and their big sister at Lit and Laundry.