Children add an enormous amount of stuff to our lives (along with an enormous amount of joy, of course). And twin babies add even more stuff than one, with the inability to hand down clothes, toys and gear from siblings and just the sheer number of large baby items that you need two of – high chairs, bouncy chairs, cribs (eventually) and boppies, just to name a few. Most of us don't want our houses to look like Babies R Us threw up in there, but it's hard to organize, declutter and resist over consumption of stuff, when you have twins. Really, I think it's hard to do when you have just one child, or multiple children of different ages. Kids just come with stuff. Many of us have small houses or small bank accounts or a desire to live with less due to environmental, spiritual or aesthetic reasons. The book, Clutterfree with Kids, by Joshua Becker is both a how-to manual to declutter your house (and keep it that way!) and it's an inspirational, thoughtful book about an entire parenting/life philosophy about how to live with less, yet live a fuller life with your kids.
Plus, the author is a fraternal twin, so that's cool. He also writes with a very measured, encouraging, nonjudgmental tone. I don't want to read any book (whether it be parenting or house related or self help) that talks down to me, which is sometimes the case with counter cultural books. Not here; the author is very transparent, real and kind. He admits he was previously a packrat and has changed his tendencies toward stuff, which is so encouraging to those of us with a mild hoarding instinct.
Here is one of my favorite quotes from the book, "I'm not anti-toy. I'm just pro-child. So do your child a favor and limit their number of toys." This is something we've already aspired to in our house. There are many inspirational, real-life examples in the book that I loved reading. My only complaint is there are no picture examples, because I like to visually see how someone is living clutter free. So, for this blog post, I've included my twin boys' bedroom. They have a really large room but instead of filling it up with toys and decorations, we've kept the space clean and clutterfree, so they have lots of room to run and play (and so the trundle bed can actually come out at night).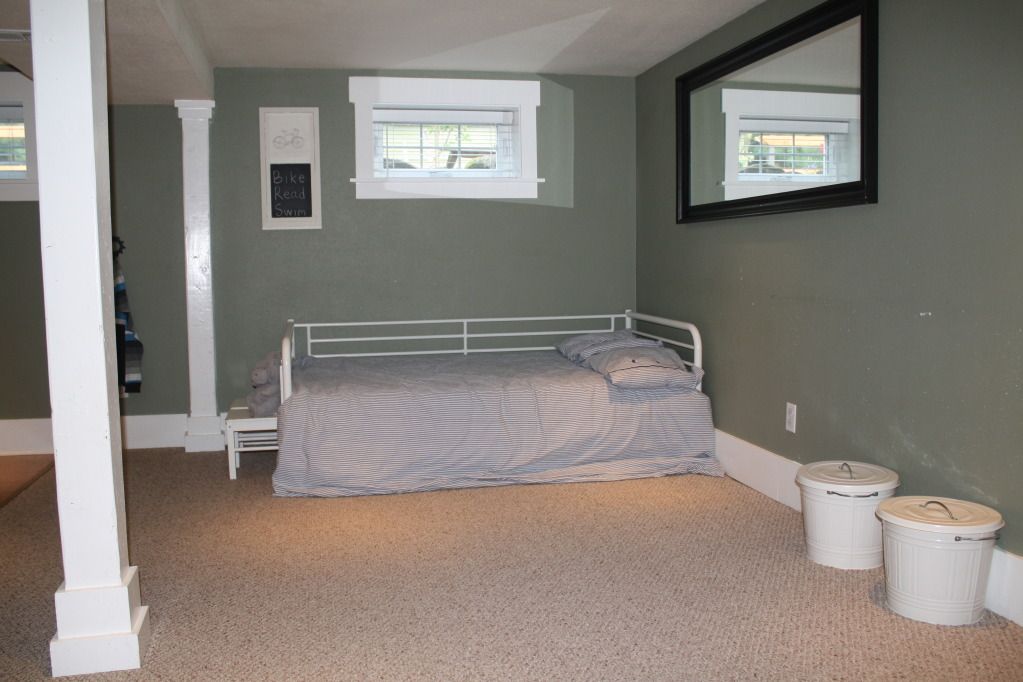 The digital version of the book (Kindle, Nook, iBooks, .pdf) will retail for $6.99. But will be offered for $2.99 this week only. You can also purchase a paperback copy for $10.44 this week.
Full Disclosure: I received an early electronic copy of this book in exchange for an honest review.
Janna lives in Portland, Or in a small, uncluttered (but somehow rarely dirt clean) house with her husband, identical twin boys and the world's laziest border collie.